Stata Installation Guide for Mac
Downloading Stata
You will be greeted with the following screen:
2. Input your username and password in the prompt. You received these in your email from Metrika.
3. On the next screen, choose your operating system.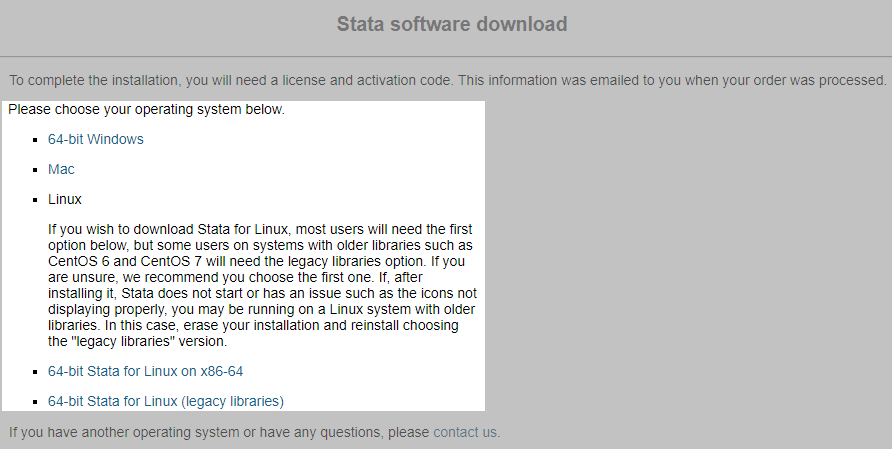 In this example, we have chosen a Mac installation.
4. Click on Stata17.dmg to download the disk image to your Downloads folder.
5. Once the disk image has finished downloading, open your Downloads folder and double-click on Stata17.dmg.
6. Double-click on Install Stata.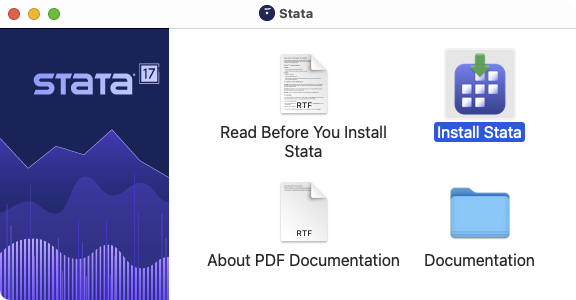 Next steps