W

elcome to Metrika Consulting, Stata's software distributor for the Nordic and the Baltic countries -- Norway, Denmark, Finland, Sweden, Iceland, Estonia, Latvia, and Lithuania. We were the first international distributor of Stata software in the world and we remain one of the biggest.
Stata 14 NEW!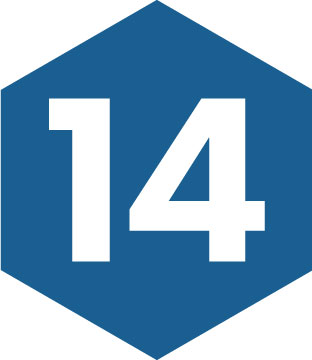 Stata 14 has just been released with many exciting new fetures such as Bayseian analysis, item response theory models, extendend treatment effect models, more multi-level mixed-effects models, new and extended panel data estimators, extended sem features, and much, much more (click

here

for more information). From the point of view of Nordic and Baltic users the addition of support for unicode and the possibility of having the Stata user interface in other languages than English may be of particular interest. Currently Stata 14 comes in English, Japanese, and Spanish. Metrika is currently working on a Swedish interface which will be ready after the summer, and others will follow shortly thereafter. Through our download option you can have Stata 14 up an running in just a few hours!
Stat/Transfer 13 NEW!
A new version of Stat/Transfer has been released. Stat/Transfer 13 supports Stata 14 including Unicode and more than 2 billion observations. Read more
Stata Summer School NEW!
Join us in Stockholm, August 10-14, to further develop your skills in data analysis. This year we are offering an outstanding set of courses: Introduction to Stata, Longitudinal analysis using Stata, Social network analysis using Stata, and Structural equation modeling using Stata. The courses are taught by leading academics who have considerable experience of teaching Stata, Professor Paul Allison from the University of Pennsylvania, and Dr Thomas Grund and Professor Peter Hedström from Linköping University. Read more
Social Network Analysis using Stata NEW!
The study of networks is becoming increasingly more important. Epidemiologists study the role of networks in the spread of infectious diseases; sociologists study their role in diffusion processes; and educational researchers study their role in producing peer effects, just to name a few of its applications. In this two-day course you get a thorough introduction to network analysis using Stata. Read more.
Stata for SPSS Users NEW!
More and more SPSS users want to learn Stata. In order to ease their transtion we offer a one-day course at the Hotel Birger Jarl conference center in Stockholm on June 16. The course is given by Anders Sundell at Gothenburg University, an experienced teacher and user of Stata and SPSS. Read more
Stata User Goup Meeting NEW!
The 2015 Nordic and Baltic Stata User Group meeting will be held at Karolinska Institutet on September 4. Join us to learn about recent developments in Stata, new applications of Stata, and innovative ways of teaching Stata. The meeting is free of charge and open to anyone with an interest in Stata. The call for papers has just been announced. Read more
Why use Stata Statistical Software?
Stata is a complete, integrated statistical package that provides everything you need for data analysis, data management, and graphics. Read more
Stata Site Licenses for Universities
University wide site licenses often is the most economical and administratively best way of supplying Stata to faculty and students. Several Nordic universitites already have signed site license agreements with us such as Aalborg University, Agder University, University of Bergen, SDU, and Oslo University. Please contact us for further details.